Jazeera Airways is a national airline of Kuwait and a KSE-listed airline serving some of the Middle East's top destinations from Kuwait operating a fleet of Airbus A320 aircrafts with a two-class cabin, offering both business and economy travellers an efficient travel experience, competitive fares, and great on-time performance that's consistently the best in the Middle East.
Jazeera Airways adopts a dynamic culture built on innovativeness. The company broke new ground in 2016 by introducing services that make the travel experience more efficient for travellers in Kuwait launching the Park & Fly remote check-in service, as well as a dedicated business lounge adjacent to Jazeera gates, and upgraded the entire check-in experience for faster service.
In 2017, Jazeera Airways refurbished its entire fleet of aircrafts and started the construction of a new dedicated terminal that will be fully operational in 2018 attached to Kuwait International Airport as the company continues its efforts to further facilitate travellers' experience.
Jazeera Airways currently travels to 27 regional destinations from its main hub in Kuwait.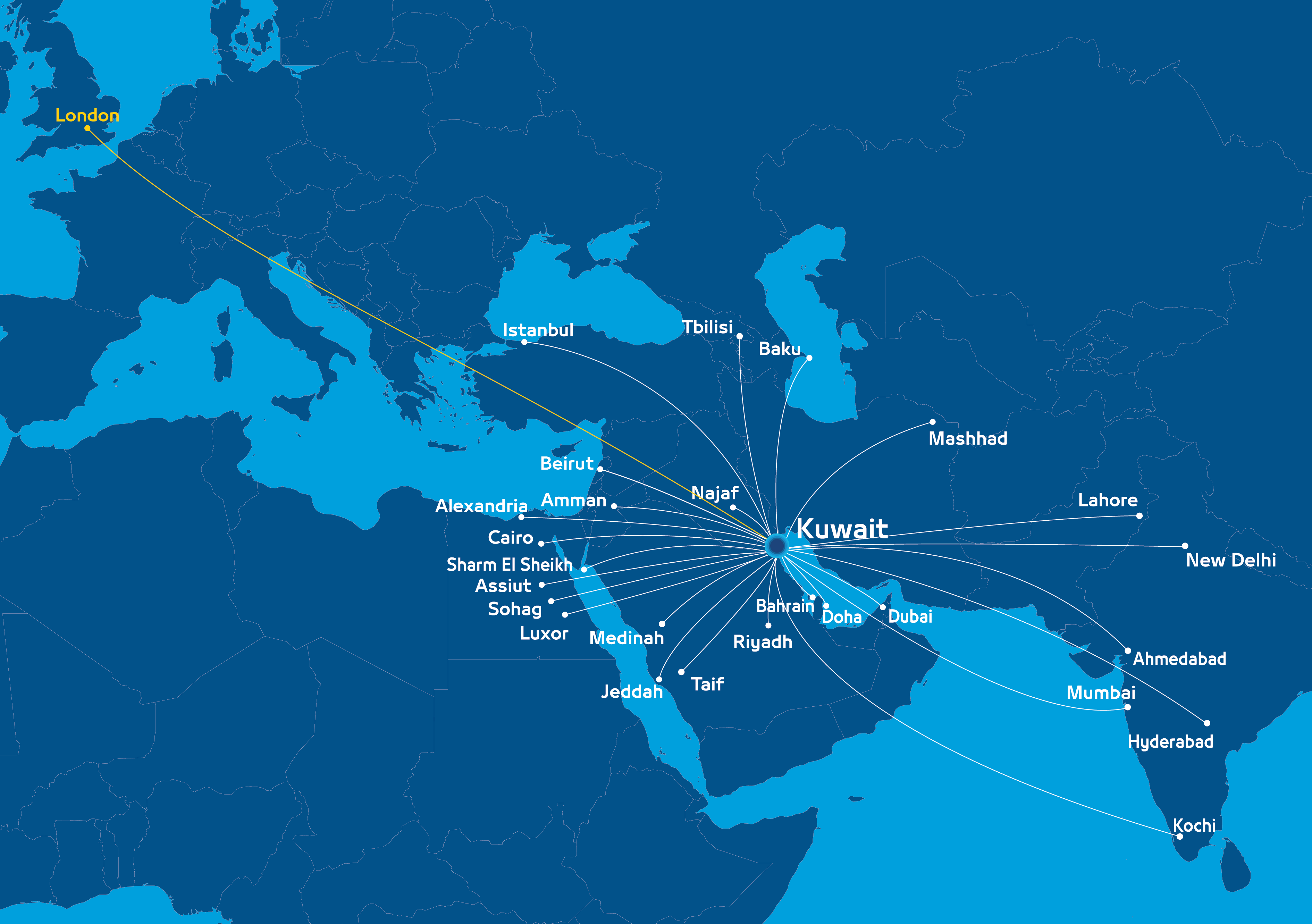 |   | 2014 | 2015 | 2016 | 2017 | 2018 |
| --- | --- | --- | --- | --- | --- |
| Fleet Size | 7 | 7 | 7 | 7 | 9 |
| Load Factor | 68.3% | 69.0% | 69.3% | 73.9% | 75.20% |
| Passengers (000) | 1,165 | 1,218 | 1,221 | 1,358 | 1,987 |
| RPK (mn) | 1,474 | 1,551 | 1,554 | 1,748 | 2,935 |
| ASK (mn) | 2,157 | 2,248 | 2,244 | 2,367 | 3,910 |
| Yield | 52.32 | 48.12 | 43.18 | 41.65 | 40.8 |
| Employees | 424 | 430 | 482 | 540 | 645  |